Last time we got you Pre-mortems presented & #8211; a method that uses people's psychological predisposition to anticipate dangers to better plan projects. Today it's about job crafting & #8211; a method that comes from the environment of positive psychology. It is a good way to demonstrably increase your own intrinsic motivation and that of your employees.
Get your dream job done without quitting
Job crafting is a format that makes employees aware of their individual design options and thus creates committed, more proactive employees.
The desire to organize one's job independently arises from the basic needs of every employee. Committed employees often follow this request on their own, increasing their self-efficacy (Wrzesniewski & Dutton 2001).
On the other hand, employees who are not satisfied with their current role are blind to the possibility of taking their role into their own hands through a proactive attitude and thus making it more fulfilling for them.
Especially in hierarchical contexts, the expectation is raised that a manager has to take care of the design and improvement of their own work environment and content.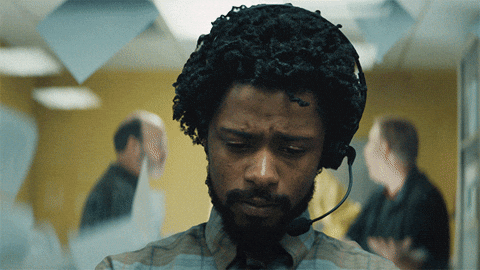 While job crafting is not easy & #8222; arrange & #8220; what would mean a contradiction in terms, you can create a supportive framework for it as a company and a manager (Demerouti, 2014).
How can I support my employees in job crafting?
First of all, as a manager you take one role model one and should therefore not exempt yourself. Anyone who has successfully implemented job crafting will find it easier to support their own colleagues in their experiments.
In a first conversation, which can take place both as a team and as a bilateral exchange, the first step should of course be that Explain the goal, namely to give everyone the opportunity to design their job in such a way that they can be absorbed in it.
It often makes sense to explain to your colleagues the areas of job crafting in which they can influence. In particular, for example:
Tasks area
What tasks can I use my strengths in?
What would I like to spend more / less time with?
Relationship area
Which colleagues should I communicate with much more regularly?
Who can I learn something from?
Who can I teach myself?
Area sense
What added value do I create in the company or for our customers?
What could my personal mission be?
Unlike the areas tasks and Relationships seems the area sense perhaps a bit abstract, but should not be neglected, since meaningful activity is a great lever for individual motivation. By becoming aware of your own mission, it is easier to develop your own initiatives to accomplish that mission.
How does that work?
In the meantime, meta-analyzes have shown that job crafting particularly relates to the above areas Job satisfaction, performance and the engagement increases and at the same time Reduces stress (Rudolph et al. 2017).
We believe that these are good reasons to take the issue seriously!
Of course, it should not be underestimated that depending on the team, job crafting represents a completely new perspective on their own role and the introduction of job crafting methods is not a sure-fire success, but must be closely monitored in order to achieve the above-mentioned effects sustainably.
While job crafting focuses on the design of the individual role there is another method that enables entire teams to subject their collaboration to a continuous improvement process.
More on that in our next blog Article!
If you are also interested in establishing agile methods in your team, feel free to look here . 
References
Wrzesniewski, A. & Dutton, JE (2001). Crafting a job: Revisioning employees as active crafters of their work. Academy of Management Review, 26, 179-201.
Demerouti, E. (2014). Design Your Own Job Through Job Crafting. European Psychologist, 19th(4), 237-247.
Rudolph, CW, Katz, IM, Lavigne, KN & Zacher, H. (2017). Job crafting: A meta-analysis of relationships with individual differences, job characteristics, and work outcomes. Journal of Vocational Behavior, 102, 112-138.